Utility Assistance
2021 Emergency Utility Assistance Program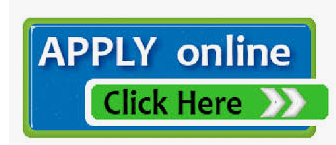 Eligibility Requirements:
An eligible household means a household of one or more individuals who are obligated to pay rent on a primary residential dwelling. Additionally:
The household income must be at or below 80% of the Area Median Income (see chart below)

One or more individuals has:
► Qualified for unemployment during 2020-2021; OR
► Experienced a reduction in household income, incurred significant costs, or experienced other financial hardship due, directly or indirectly, to COVID-19.
► Demonstrate a risk of experiencing homelessness or housing instability which may include past rent or utilities; OR unsafe or unhealthy living conditions.
| | | | | | | | | |
| --- | --- | --- | --- | --- | --- | --- | --- | --- |
| Family Size | 1 | 2 | 3 | 4 | 5 | 6 | 7 | 8 |
| Income | $44,050 | $50,350 | $56,650 | $62,900 | $67,950 | $73,000 | $78,000 | $83,050 |
*Applications are prioritized for households with incomes less than 50% of area median income; and households with one or more members that have been unemployed for at least 90 days prior to the household's application for assistance.
Documentation Requirements:
Photo ID

Social Security cards of all household members. If a member does not have a Social Security card, a birth certificate is needed. If you have recently applied for a card, an official letter from the Social Security office with the number printed on it and stating your card is in process is acceptable.

Income information for the past 90 days for all household members over 18, even if they are still in school. This includes check stubs, social security and, in some cases, child support. Income from self-employment requires additional documentation.

For a complete list of income that must be counted, click here.

Any household member over 18 claiming no income must complete an affidavit.

Click here for a downloadable copy.

Copy of your most recent utility bill(s).

A statement on how you have been impacted by COVID-19.
Payments may only be made directly to utility companies Payments charged to credit cards are not eligible for assistance or reimbursement.
Note: For your convenience, you can upload required documents through this portal. Uploading inappropriate content, in violation of LCDJFS policy, will result in your application immediately being denied. Additional action may be taken.
Applications with all required documents will be processed on a first come, first served basis. Applications waiting on required documents will be passed over and, in fairness to other applicants in need of assistance, not processed until all documents are received. You will receive email status updates as your application is moved through processing. You will also be contacted by an LCDJFS staff member and provided with their contact information as they work to assist you.
Questions regarding the program can be directed to 440-284-4423 or emailed to rentalassistance@jfs.ohio.gov
Emergency Rental Assistance (ERA)